Mardi Gras Wine & Jazz Dinner
February 25 2020 | 6:30 PM - 9:00 PM
126 South Main Street, Suite G, Kernersville, NC 27284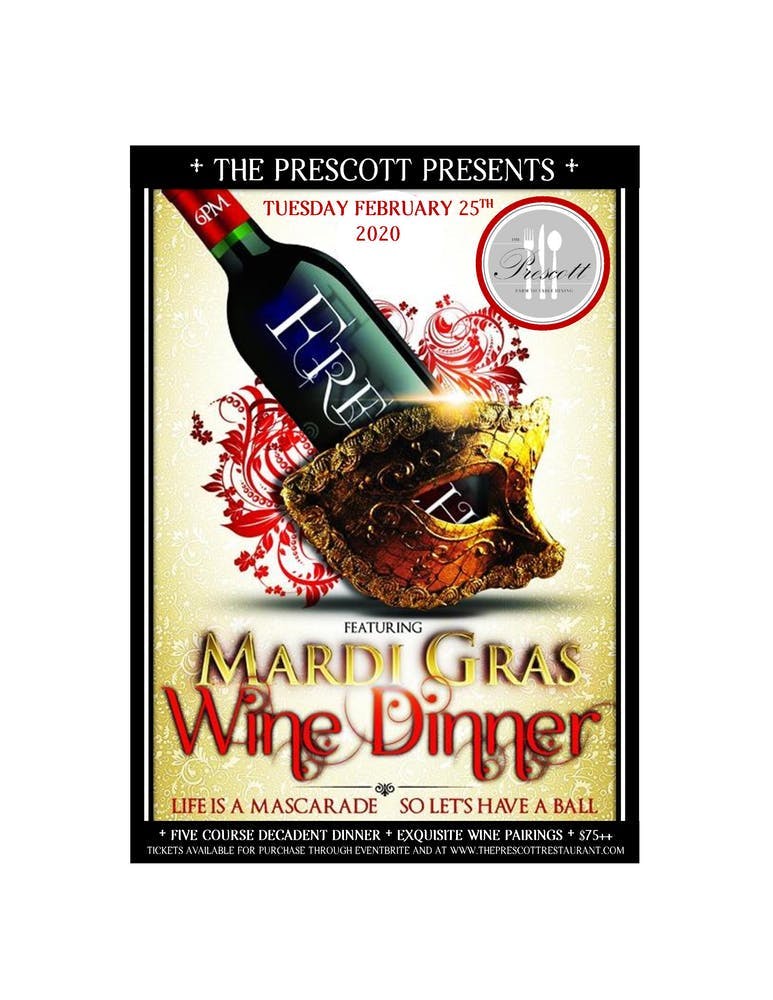 Mardi Gras, or Fat Tuesday, is a terrific opportunity for chefs to showcase the best of Cajun cuisine. It also is an excuse for wine lovers to mix and match favorite wines with the hot-and-spicy flavors of the beloved Bayou region.

Cajun cuisine is known for being rich, buttery, spicy, and full of flavor. While searching for wines to step up to the pairing challenge, we choose wines that were capable of enhancing the natural and traditional creole flavors without compromising the abundant flavors of each wine.

Join us on Fat Tuesday, February 25th, as we journey through the bountiful flavors of the bayou, indulge in lush and adventurous French wines, and embrace the liveliness of Mardi Gras!

In the spirit and influence of Mardi Gras, we will have a Mardi Gras Hour beginning at 5pm to enjoy the New Orleans Signature Cocktail, "The Pat O'Brien Hurricane" cocktail.

For this special wine dinner, we have invited the Triad's Best Jazz and Locally-Renowned "The Red Umber Band" to provide us with some traditional New Orleans Jazz.

The Mardi Gras Wine Dinner will begin promptly at 6:30pm and conclude at 9pm.

We will have tons of Mardi Gras themed giveaways throughout the course of the dinner as well as an abundance of giveaways. We look forward to seeing you at this fabulous event!

*Seating Will Be Capped At 40 Guests | Payment Due Prior To Event | Book Your Tickets Early | This Event Is Guaranteed To Sell Out!